Creating an access code 
Applying an access code to a ticket will prevent the ticket from appearing on your event listing page. A buyer will need to use the access code to reveal the hidden ticket. You can create a custom access code or you can click generate to create a 20 digit alphanumeric code.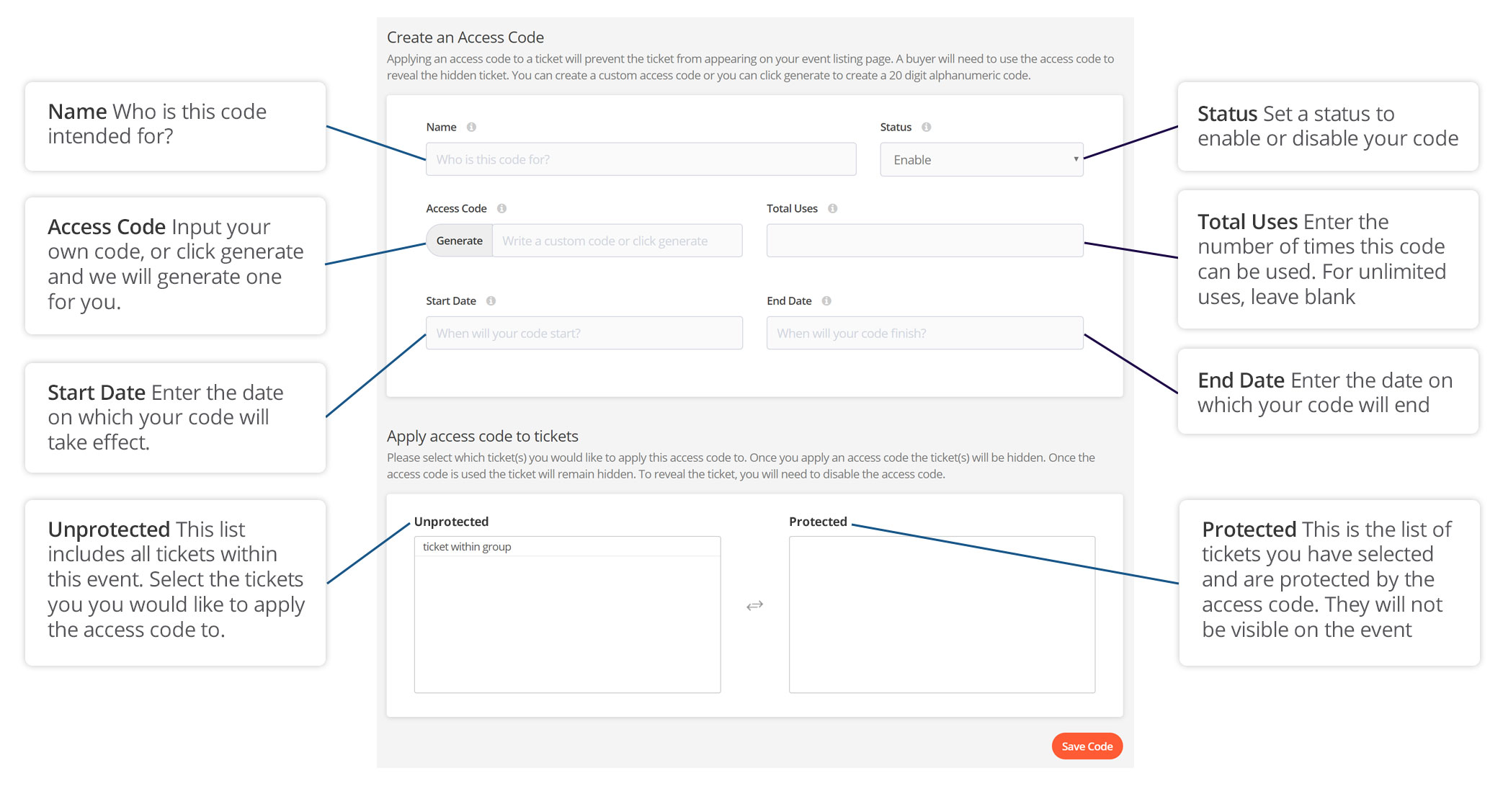 Using an access code - Participant's guide to access codes
When you share the access code with a participant they will be able to use the code on your event listing page or on your buy tickets page. They will need to write or paste the code into the promotional code section and click apply. This will then reveal any tickets protected by the code.