Event Launch Notifications
When launching a new event on EtchRock you can send a notification to your followers. The notification goes out as a web push notification and as an app push notification through the EtchRock IOS and Android app . It This is a great way to notify your audience as it pops up on their browser/device instantly.
The notification contains:
• Event title
• Event date
• Event organiser name
• Event image (web browser only)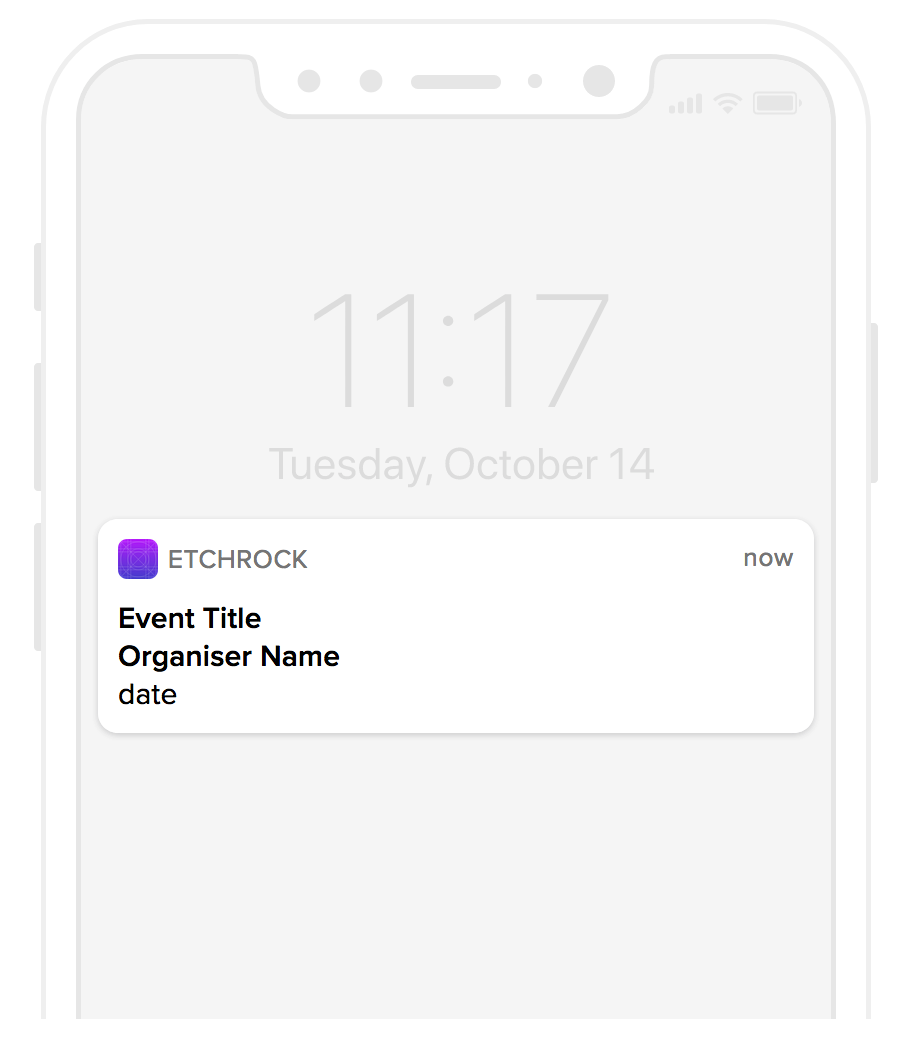 An app push notification is a message that pops up on a users mobile device. Users don't have to be in the app or using their devices to receive them.
What is a web push notification?
Web push notifications are messages that come from a website. You get them on your desktop or device even when the concerned web page is not open in your browser. They are a brand new/ nascent marketing channel to re engage your visitors without knowing their email or other contact details.